Do you invest a lot of time in web marketing? You know there are other strategies for too double the visits to your site?
To increase visits to your site, sometimes you don't necessarily need to invest all your energy on web marketing.
There are in fact some alternative techniques that are equally effective.
Let's see what they are and find out which of them can do for you.
How to double the visits to your website without doing web marketing
Use long-tail keywords
While it may seem that short keywords, consisting of only a one or two words, can attract a lot of traffic, often this is not the case.
For many sites, 80% -90% of traffic is attracted by long-tail keywords, that is, those a little longer and made up of several words.
If you know how to identify suitable, and sufficiently specific, your pages will be able to obtain a good ranking in a short time.
Where to find them? To get started, I recommend using Google keyword planner and the Google search bar auto-complete feature.
Start optimizing your pages and you'll be well on your way to significantly increasing your traffic.
Use rich snippets to double visits to your blog
Do you know what rich snippets are ? They are that piece of text that is under the title of your pages on the search engine results page.
However, they are something more than the common descriptions: they can be set to contain an evaluation by users, technical information about a product, or details about the author of the article.
If you don't already, you should start using them today – it has been reported that they can increase the number of clicks by as much as 30%.
With such consistency, you could become a recognized author in your industry and double the visits to your site!
Curate titles and descriptions
The title and description of your articles will have to capture the reader's attention, effectively introduce the contents of your pages but also ensure that the user wants to know more and clicks on your link.
At the same time, you will need to make sure that they are SEO optimized .
Neglecting these two elements is really a very serious mistake , if you have the goal of getting more and more visitors.
Take advantage of internal links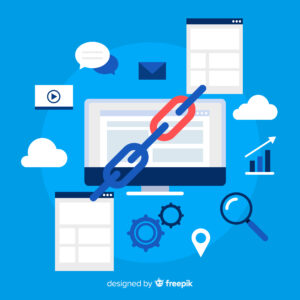 All sites have more authoritative pages, which attract a greater number of visits than the others.
If you have written articles that enrich the contents of your 'sample' pages, I suggest you add internal links from the latter to the in-depth pages.
In this way, you will enrich the user experience by inserting natural links and, in a certain way, you will also be able to transfer some of the authority of your winning pages.
Using Guest Blogging
The Guest blogging can help you generate traffic to your site.
There are two fundamental aspects to think about to ensure the success of this strategy.
The first is to find sites that are authoritative for the niche you are targeting and that accept posts from external authors. You can use Google to find them.
The second thing to focus on is finding topics that are shared a lot in your niche.
Follow the site guidelines and submit your article.
Don't give up if it's not approved, you can try again later or try another site.
If you can get your content posted, be sure to follow the discussion and respond to comments.
Sometimes you will have the option to insert links to your site in the signature or author box . Make sure you stick to the rules, but take this opportunity if possible.
Share your posts on social media
Promote your content on social media to reach your niche.
Choose the most suitable channel to reach the audience you are targeting and encourage dialogue by inviting them to leave comments and answering questions.
You can share the link to previously published articles again, as long as you don't do it too often and vary the message.
For example, the first time you can talk about "new article: title", then ask a question, quote a fact or a sentence and so on. You can also change the image accompanying the post.
Conclusion
As you have seen, today I have shown you some interesting strategies that you can use to effectively integrate the promotion activities of your blog.
These techniques are very powerful if you want to double the visits to your site. They will help you get high rankings and, most importantly, guide users to your pages.